Featured Interview: Craig Singer (Producer/Director)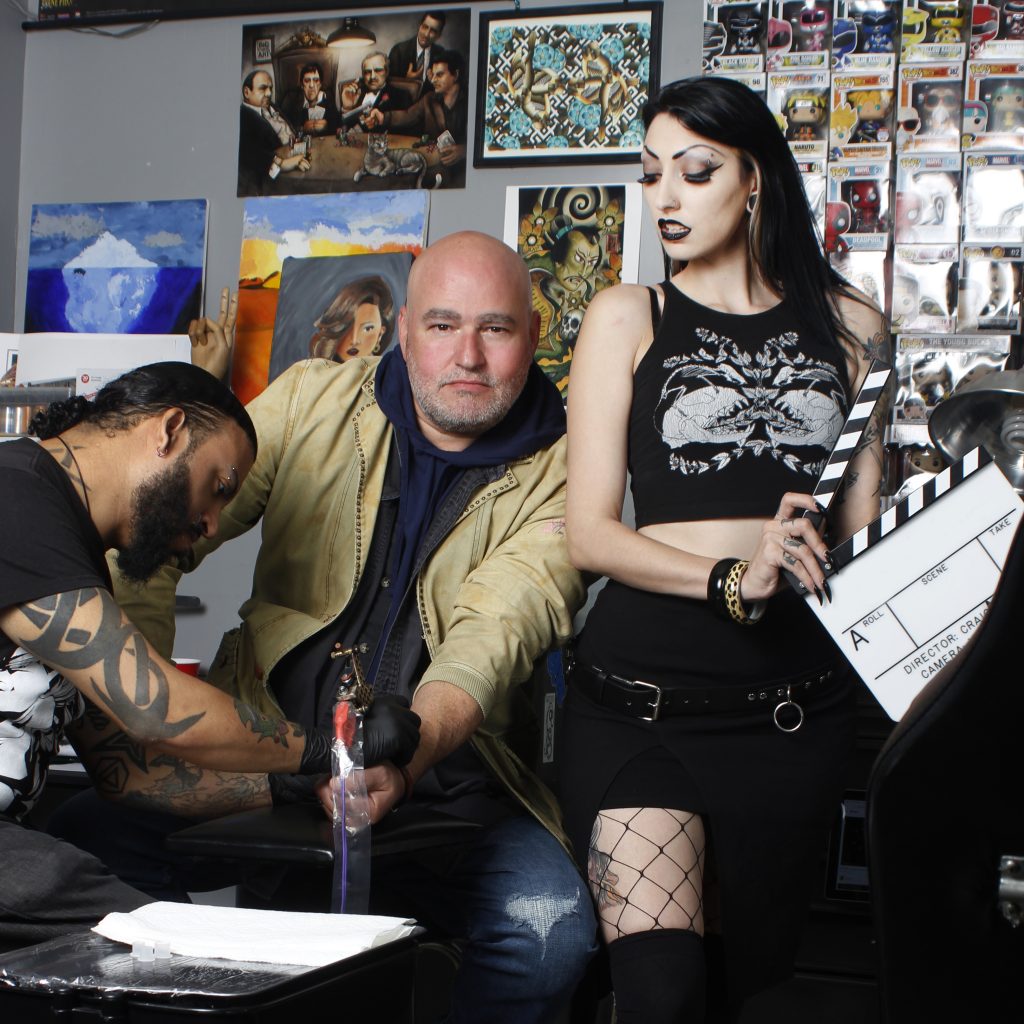 Interview by: Steve Azzara
How did your love of Horror come about?
My parents took me to see Night of The Living Dead when I was a kid. It happened to be playing at a drive-in movie theater in the middle of the woods. I started having reoccurring nightmares for decades but I was also hooked. It was like a moth to a flame. It was a chance to go deeper into a film, it's characters and in some ways deeper inside myself, my fears and things we all face as we grow. At that time that particular film was so disturbing yet powerful, it gave me a love & respect for genre films. Low and no budget films without recognizable faces. I was very interested in that aspect of genre films.
When I was older I couldn't afford film school so I would write letters to my favorite director, a man named Elia Kazan who directed Brando in On the Waterfront as well as James Dean in East of Eden. He would write me back and encourage me to pick up a camera and start shooting; not to worry about film school. The process would be my school. I never got to meet him however. When he passed away his family invited me to his funeral where he was eulogized by a who's who of the actors studio. I've saved his letters to this day.
And your films?
After my first film, Animal Room, came out I was signed by William Morris and I foolishly thought that things would magically become easy. Boy was I wrong! Each film has its own set of challenges and they all seem to take on a life of their own.
I did a film called A Good Night to Die and after it screened at Cannes I was approached by the head of Lions Gate Films. He said he enjoyed my work very much and asked what I wanted to do next. I told him "I'd love to tackle a horror film" and he said "we're your partner."Dark Ride was shot at Universal Studios and also how I got my first tattoo. My writing partner bet me we would get a theatrical release and because Dark Ride was a small film I bet we'd get a DVD release. So when we got the call from the studio that Dark Ride was going to receive a wide theatrical release I had to get the logo tattooed on my shoulder but it was a bet I was happy to lose!  I'm open and curious about all types of stories and also music, literature and other arts, but I do have a soft spot for genre films as a means of expression.
You've worked with some cool people.
I've been very fortunate. On my first film, Animal Room, I worked with Neil Patrick Harris, Matthew Lillard, Catherine Hicks and Amanda Peet who credits me with discovering her as it was her first film. The Misfits were also featured in the film. Before filming I met the band at a diner in Lodi NJ. I never heard of them.
My next film Dead Dogs Lie starred Tommy Flanagan (Gladiator, Braveheart) , Gary Stretch (Alexander) & Peter Greene who most people know as Zed from Pulp Fiction.
In A Good Night to Die I worked with Michael Rapaport, Robin Givens, Ally Sheedy, Ralph Macchio & Debbie Harry.
I shot Dark Ride at Universal & Directed Jamie-Lynn Sigler (The Sopranos), Patrick Renna (The Sandlot) & Alex Solowitz (Alpha Dog)
Perkins 14 was my second feature for Lions Gate – I shot the film in Romania and starred Patrick O'Kane (Star Wars: The Last Jedi, Exorcist: The Beginning) & Richard Brake (Hannibal, Kingsman)
I've also had the privilege of Directing Thomas G. Waites (The Thing, The Warriors)
Didn't you start your own company after that?
Yes, in the late 90's I started a small Internet company called MY2CENTENCES in Tribeca. It was a company that in some ways predicted the integration of film with the internet and social media. It was essentially a user generated content platform before there was such a term. It was tough early days as brands didn't really want the fans to have anything to do with them besides purchase their products. It really was the fans, audience & consumers who demanded a deeper engagement with the things they loved. I eventually sold that company to Disney where I took a Creative VP role. Disney was a wonderful experience and allowed me to continue learning about the media landscape as it relates to fan interactivity. It was a perfect training ground for TAT.
Future plans? And yes, tell us about TAT.
TAT has been designed as a seamless 360 experience with a series of films, television series, graphic novels and plenty of fan participation. I hope our audience feels invested in the characters and if they feel compelled will be able to navigate and interact in the world of TAT in ways that were unimaginable only a few short year ago.