No/Hugs: Interview with Narcissus & Kat
Who is No/Hugs? Although relatively new, they made noise on this year's final Vans Warped Tour. Our Cypress Bates caught up with them to find out more!!
Interview by: Cypress Bates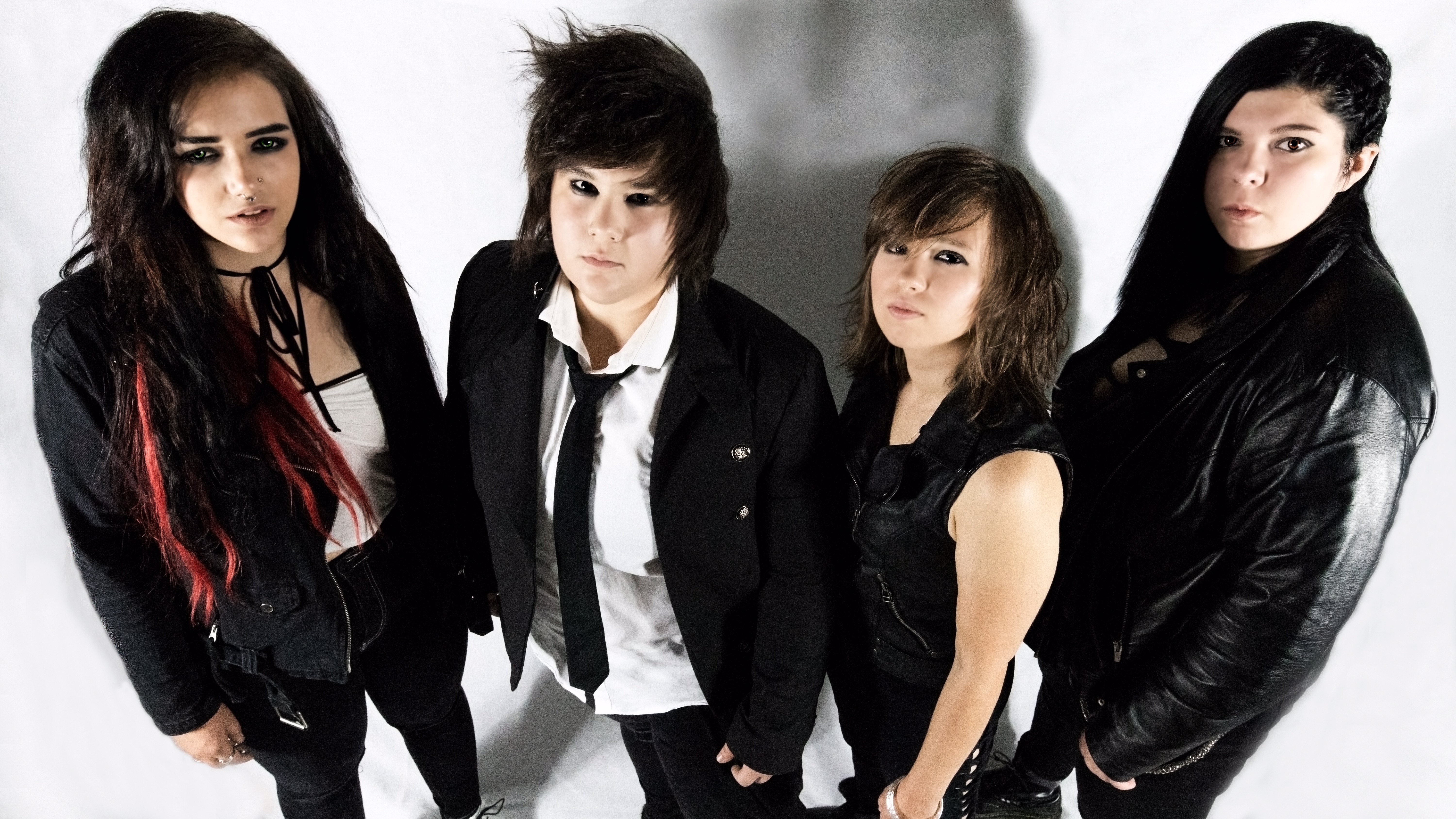 What's the band's policy on hugs?
All hugs are final and non-refundable.
What personality traits of yours do you think translate the most through your music?
K : I think it would be best to answer for each other so that we can avoid any bias. When it comes to Narci, I think that her passion and strength of character is something that prevails both through her stage presence and performance. She is a fierce female, but she's not just vocalist, she is a performer, and I have seen what she does to the crowd; she makes the cis man uncomfortable and empowers the cis woman. She also stands strong and proud for the non-binary and trans community – which is something that I have always admired about her. I feel that everyone can relate to her on a different level, and that's what makes her so unique as a performer and a songwriter. Words don't really provide the correct emphasis, it's just something that you have to watch for yourself! 
N : I see Kat as a quiet force. We are polar opposites when it comes to music. I am an over the top, spontaneous musician with dark musical concepts. Kat is meticulous, she takes her time and plans everything out. I think that magnetic contrast between us has worked in our benefit, it pushes us to understand each other better and it also creates friction that inevitably sparks our fire. I will be the one pushing for crazy drum solos, and she is the one that tells me to take it a step back sometimes. I think the beauty of a healthy band is the input that you can have on one another and for one another and I think you can hear our deep love for what we do in everything we record and play.
No/Hugs is still relatively new in the scene but has seen climbing success, even being selected to travel with Warped Tour this past summer. What do you think your fans admire most about the band? 
K: We don't treat our followers as fans, we have made it very clear that we want to build a community of people who understand what we do and where we want to go. Everyone that supports No/Hugs, knows that we care about them. As a band we advocate for a lot of things that are quite controversial in the rock scene – For one, our band is drug-free, and we have worked with a lot of non-profit foundations and will keep doing so. Being a musician is more than being put on display for everyone to judge and point at. We want to stand for goodness and kindness in the world, and are doing so a song at a time.
N:  It's very important to us to be seen as who we are, that's why our messages as artists are so bold. We are on this journey for the long run and we will see the finish line sooner or later, it's people's choice to join us and come with us or remain the spectators. There's a lot to admire about people who push through every single day – as an LGBTQIA teenager in Cyprus I had no one to look up to and no public icon to relate to within any near proximity of my location. Because of this, it is dire to me that our supporters know that we care for them, their lives, and their struggles and we want to shine some truth on who we are. I tell everyone – nothing was worse than high school for me and I mean that with all my heart.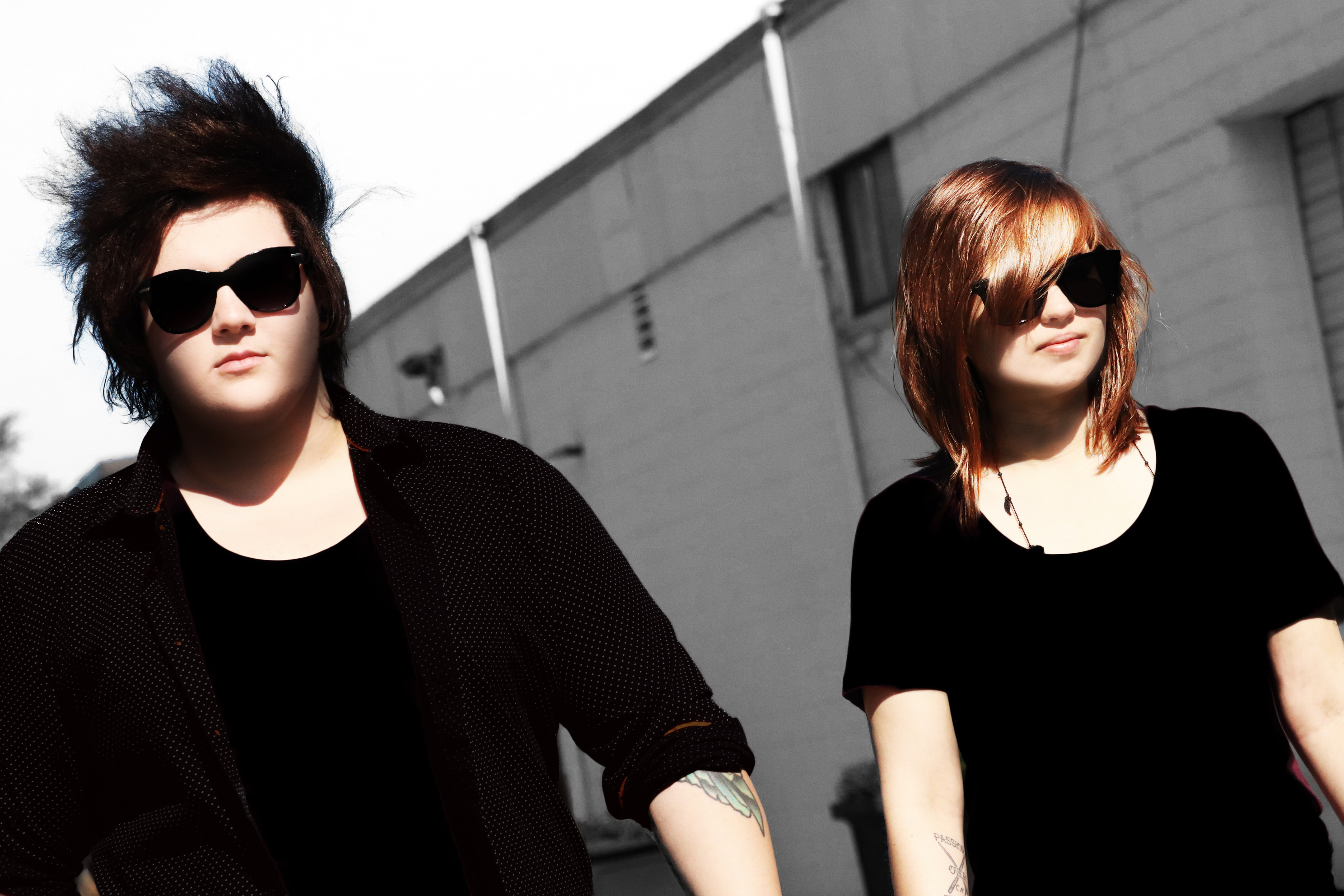 What was the initial feedback when you released your new single "Your Satisfaction is Fake"? Do you feel like it has the hardest impact out of your other songs?
N : Shock.We very drastically changed the direction of our sound and member lineup, and finally found our voice in the scene. There has been mixed feedback, it's a song that very boldly pushes a lot of social injustice in your face. What kind of feedback would a homophobic bigot have on a song that tells them that being Trans is okay? We have gotten a lot of heated comments – insulting my weight, my height, my looks, my talent, who I am as a person, as well as on the music video scene, and some people who just don't like the song in general. We refuse to give hate a social platform, I have no time to waste on educating people who are not willing to listen or see beyond the book cover.
K: We have made a lot of public comments that our social media are going to be hate-free and bully-free environments for as long as we can control them. Unlike other artists, we don't leave the negative comments on the posts to fester on the terms of "negative attention is better than none." We have no intention of getting anyone who is following us into a nonsensical conversation with someone who is insulting their entire being. Your Satisfaction Is Fake definitely has had the most impact out of all of our songs. It's a representation of our new more "edgy" alternative sound. Of course we have had our fair share of hate comments & "dislikes." However, we have also received an even more powerful force of support for the song/the meaning behind it as well. Our song was released 3 weeks ago and we are around about the 22K view mark on YouTube. We are truly humbled and are over the moon that many individuals; in particular from the LGBTQIA community have come to us, to share their stories, and have been provided with a sense of feeling safety/understanding. All in all, Your Satisfaction Is Fake gave us the feedback that we wanted – it started a lot of conversations and it definitely is the most mature song that we have released as No/Hugs up to this date.
You're a band with a cause, for a cause…What has been one of the largest obstacles that you've encountered along your journey? 
N: There have been some pragmatic obstacles and some superficial "obstacles." For example, Homophobia and the negativity of the world will never be a real obstacle for anyone in No/Hugs. We do not want to work with negative people any more than they want to work with us, and it can be left as such. Above all we are professionals who can work with any other professional peer in the music scene.
K: In terms of the real obstacles, we are people who work 2-3 jobs to get by, and I say that with pride. It's hard to fund a band in a music scene that wants you to play for free and keep donating your performances. We have so much thirst for this band, that at this point we came to the realization that it's more important for us to be heard and put our message out there than everything else. But to pretend that money is not an issue for any musician that does not have the financial backing of a sponsor or an endorser of some sort, it would be a lie. Some days it's harder to get by than others – especially with the amount of touring that we do. However, we would much rather work our butts off and be exhausted (quite frankly pretty scared), than to start a Kickstarter to fund our album/tours. How can you have a sense of pride/accomplishment at the end of the day knowing that you recorded your album only because you begged your family/friends for money?
N: You can't have success in life without sacrificing other things in order to obtain it. Whether that's money, sleep, tears, long hours of rehearsals. These are the real obstacles that any musician has to overcome and we are not excluded. However, we are working toward a different tomorrow and we will see our different tomorrow. The word obstacles is a little obscure for me, the truth of it all is – life has it's ups and downs. If you have a good team and group of peers to rely on when you are at your lowest it will be okay.
K: What made us push through everything is our commitment to the fact that we won't give up on each other. Everybody working in this band currently is a good person and that's worth a million dollars.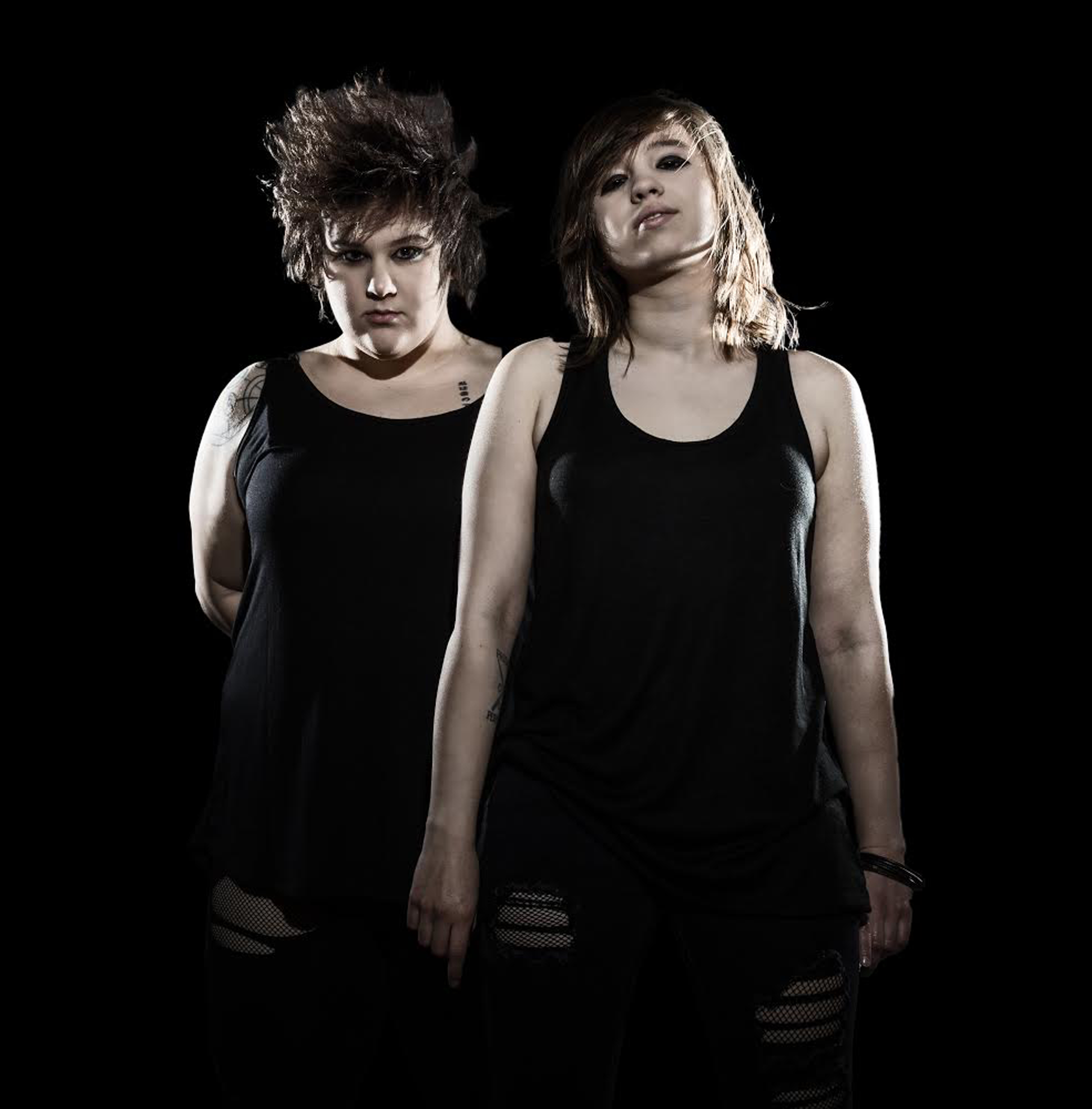 What is your best advice to/ what would you say to someone who personally relates to your songs?
N: As the main songwriter of No/Hugs, I want to tell you to keep listening and always read within my words and sentences. Question everything that I write, and know that it comes from a place of a lot of thought and a lot of pain. What's a song to you, to me is a memory and a real story or thought that I felt very strongly about at one point in time. I acknowledge loneliness/depression a lot in my songs, and that is because without acknowledging your solitude, you won't ever be happy. At the end of the day my "sad" music is actually meant to be uplifting through the realization that I know what that feels like, now it's time to move on. Thank you for sharing my stories with the world and I hope I can give you many more to look forward to.
Now that Warped is completely wrapped up, how are you decompressing?
K : Talk about a learning experience. We learned a lot about who we are and what we want to do after playing the last Vans Warped Tour and there really is no time to decompress since we have an amazing tour booked out from now until January 2019. We can't thank Kevin Lyman enough for showing us what Warped Tour is, even if we joined at the end of it. We'll still figure out how to work our way into our own Warped story.
If fans couldn't catch you at Warped, where else can they look forward to seeing you perform?
N: Please follow us on social media for immediate updates – look for #nohugsband and @nohugsband on all social media platforms and we will pop right up.
Final thoughts?
N: We want to thank everyone for their support on Your Satisfaction Is Fake. Thank you for believing in No/Hugs and what we do!
K: It means a lot to us to see you at live shows. We love performing for you.
#nohugsband @nohugsband